Bringing souls to Christ, providing spiritual growth to all people, encouraging love
and fellowship, promoting outreach to the community
and fostering an ecumenical presence within our community.

Fall Festival at Dulatown
The Deacons Board of Dulatown Presbyterian Church has scheduled its first-ever Fall Festival for Oct. 15. Find out more here.
---
Build some HOPE
The Presbytery of Western North Carolina is engaged in a ministry campaign to benefit our missions in Malawi, Guatemala and Camp Grier along with church development. Find out more here.
---

"Glorifying God by Building Laborers on the Campus for the Lost World"
Find out more here.
---
Photos from Malawi
View photos from our pastor's recent trip to Malawi as a part of the Presbytery's mission trip by clicking here.

---
Feed, educate a child
The Pastor and Mrs. Bennett have agreed to support two children's education in Malawi, Africa at the Ebenezer School. Find out more.
---
We need a van
Dulatown Presbyterian Church is in need of a 16 passenger Youth Van. If you would like to make a donation, please press our "Give Online" button to your left on our website. At the donate now website, in the note section, please indicate that you are donating to the 16 passenger Youth Van. Thank you for considering our need!
---
Welcome to Dulatown!
A message from our pastor, Harold J. Bennett II.
---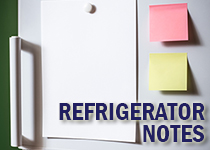 Service times
Sunday School:
9:45-10 a.m.
Praise & Worship:
10:45-11 a.m.
Sunday Worship:
11 a.m.
Children's Church:
11:15 a.m.

Wednesday Bible Study:
6 p.m.
Intercessory Prayer-Every Second Saturday in each month: 9:30 a.m.-10:30 a.m