Our new secretary
Dulatown Presbyterian Church welcomes the new Church Secretary, Michelle Button. Michelle is native to Upstate NY and lives in Morganton with her husband of 20yrs and their three children. She comes to us with two decades of office experience and a degree in Business Administration. She enjoys music, gardening, and spending time with her family. The new office hours for the church will be Tuesday's and Thursday's from 10 am - 1 pm if you need to call her for anything.
---
Praise in the Park 2017
Members from Dulatown, Fairview, and First Presbyterian Church of Lenoir enjoyed "Praise in the Park" at Catawba Meadows Park on Sunday, August 27, 2017. Pastors, Harold Bennett and Edyth Pruitt, led the worship of the morning, and the Dulatown choir provided music during and after the service. Members from each church provided an abundance of delicious food and drinks, and all participants expressed great pleasure in sharing in this wonderful and blessed event.
---
Coffee Shop Ministry
The Coffee Shop Ministry at Dulatown continues to be an event that participants look forward to for spiritual engagement, fellowship, and fun. This ministry is held as a luncheon meeting on the second and fourth Wednesdays, March thru September, and participants voluntarily contribute to the success of this ministry through their warm and welcoming outreach to anyone who may be interested in joining us. The favorite activity following lunch is BINGO for all; hosts as well as participants contribute a variety of gifts — some practical, some decorative, some amusing. An open invitation exists for anyone desiring to attend and be a part of this ministry.
---
DPC Youth attend Youth Conference @ Montreat
Four DPC youth attended the sixth Montreat Youth Conference this summer. (See photos here) They were Ariel Suddreth, David Dula, Sophia Dula, Mikel Bennett, and all attended the MYC for their first time. When asked which activities they enjoyed most, they were all filled with much to share including large group, small group, and individual experiences. Interacting with youth from diverse places, different backgrounds, and making new friends topped their lists, and all hope to attend once more in 2018.
---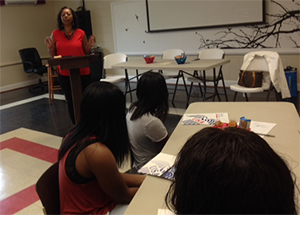 Youth Career Fair
Dulatown Presbyterian Church hosted its third Youth Career Fair in August. (See photos here) Four professional presenters shared their amazing career paths and offered suggestions and encouragement to middle and high school youth who attended the fair. Cassandra Patterson shared her career in Social Security administration; Eric Boston, education and preparing well for the future; Janiene Jones, Homeland Security and Border Patrol; and Edward Jones, NASA and diverse opportunities. Lunch and time for fun and games were built into this very special day.
---
The Bennetts' Malawi kids
Pictured above are Zaithawa Kapengana and Kellie Chilma.
---
Photos from Malawi
View photos from our pastor's recent trip to Malawi as a part of the Presbytery's mission trip by clicking here.

---
Feed, educate a child
The Pastor and Mrs. Bennett have agreed to support two children's education in Malawi, Africa at the Ebenezer School. Find out more.
---
We need a van
Dulatown Presbyterian Church is in need of a 16 passenger Youth Van. If you would like to make a donation, please press our "Give Online" button to your left on our website. At the donate now website, in the note section, please indicate that you are donating to the 16 passenger Youth Van. Thank you for considering our need!
---